Unfortunately, the February 2019 Julep Box Reveal will be the last.  As I told you last month, there are some changes at Julep.  I was worried that they would be ending the subscription program, and unfortunately, they have.  The February box is the very last subscription box.
So for the last time, let's see what I chose:
February 2019 Julep Maven Box
Inside was:
This box is worth $196, and I paid $19.99 shipped. That's a 90% savings!
My Choices
The February 2019 Julep Box was different because it was the first time they didn't have a new polish collection. Because of that, I decided to go ahead and spend all of my Jules (rewards points), just in case they decided to end the program. I'm glad I did, because as of February 15, 2019, Jules are gone.
This time, I got the daytime and nighttime pressed serums. I've been wanting to try these for a while, so since there was no polish, I chose them. The Lip Sheer in Dahlia was really pretty. Julep tends to be on the warm side of colors, so I always snap up cooler toned lip products when they are available.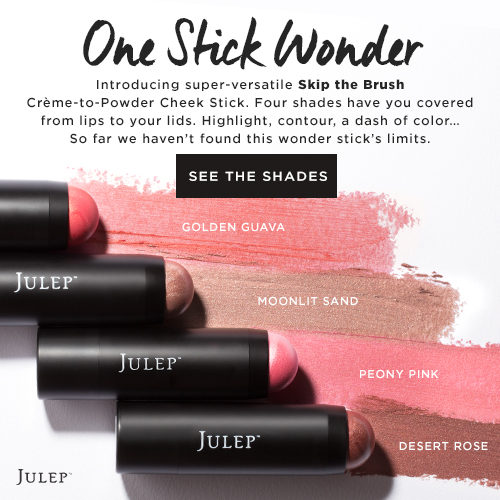 I hadn't tried the undereye brightener, and the Blush Sticks are really good for contouring. The cuticle cream is my favorite. I love that its in a tube so you can take it on the go.
Since I ordered 3 add ons, I was eligible for a Free Gift. Illuminating Leo from the Zodiac Collection was the free gift this month.
Julep's Future
While Julep's future is uncertain, they are still selling beauty products online and in Ulta stores. They have only decided to end the subscription box program. Legacy Mavens, those who stayed until the end, now get 25% off products online and continue to receive free shipping.
I've been a Julep Maven for 6 years. I joined a month after my second child was born. It was fun for this nail polish hoarder to get new colors in the mail every month. I rarely skipped a box, and I loved trying the new products. I'm sad the program is ending, but I hope Julep lives on because some of their products are my absolute favorites.
What are your favorite Julep Beauty Products? Tell me in the comments!