Our January Kiwi Crate came the other day, just in time for some cold & rainy weather!
Kiwi Crate is a monthly subscription box of craft activities for kids!   I love these ready-to-go activity boxes for rainy days, cold days, hot days, days when it's not a great time to go outside.  Each box has 2 activities with everything you need to complete the craft + instructions!
Recently featured in InStyle, Parenting Magazine, and US Weekly, Kiwi Crate has also been awarded Dr. Toy 100 Best Children's Products of 2012, Parent's Choice Gold Award, and an Oppenheim Gold Seal Best Toy Award. Kiwi Crate is already a celebrity favorite, and is sure to delight the little ones in your life!
January's theme was Let's Bake!
Kiwi Crate January 2015!
Here's what we got in our January Box:

My Frosted Cake – Mess Mat, Sticky Foam, Cake Pieces, Icing Clay, Cake Toppings, Craft Sticks
My Chef Dress-Up – Chef Hat, Stickers, Metallic Crayons, Apron
Explorer Magazine
My son had a blast doing this box, and he pretty much did it all by himself!  He's been wearing his Chef Outfit all day!  Those metallic crayons are super cool!  We'll add those to our coloring box.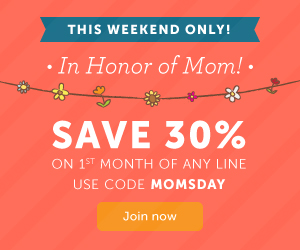 Don't forget to check out the special, limited-edition Valentine's Day Craft Boxes! Kiwi Crate just released a Limited Edition: Valentine's Day Pop-Up Kids' Project that includes all the materials, instructions and inspirations to make adorable Valentine's Day cards.
For a limited time only, start a Kiwi Crate subscription with the Limited Edition: Valentine's Day Pop-Up Kids' Project and save 25% on your 1st month PLUS free shipping with promo code: LOVE at checkout. HURRY supplies are limited!
*Your crate will ship within 2-3 business days with guaranteed delivery before Valentine's Day! Promotional code does not apply to non-subscription purchases
Kiwi Crate offers a range of subscription levels, all shipped for free:
Boxes are perfect for ages 3-7, and there's an option to add on supplies for a sibling for an additional $7.95 so there's no fighting! Each box is addressed to your child, so it's something special when that green box shows up on your porch!
There's usually enough supplies left over to supplement your craft bin. We've received scissors, markers, pastels, crayons and more!  I have whole boxes full of leftover craft supplies from Kiwi Crate!  That saves me money because I don't have to buy those at the store!  They also have a DIY Section on KiwiCrate.com, where you can find plans for other crafts to do with your little ones!
Get your Kiwi Crate today at kiwicrate.com.