Our March Kiwi Crate showed up on the 31st – just barely in March.  It's a good thing, because it has been raining a lot and we needed some activities!
Kiwi Crate is a monthly subscription box of craft activities for kids!   I love these ready-to-go activity boxes for rainy days, cold days, hot days, days when it's not a great time to go outside.  Each box has 2 activities with everything you need to complete the craft + instructions!
Recently featured in InStyle, Parenting Magazine, and US Weekly, Kiwi Crate has also been awarded Dr. Toy 100 Best Children's Products of 2012, Parent's Choice Gold Award, and an Oppenheim Gold Seal Best Toy Award. Kiwi Crate is already a celebrity favorite, and is sure to delight the little ones in your life!
February's theme was Backyard Adventure!
Kiwi Crate March 2015!
Here's what we got in our March Box:

My Growth Chart – Growth Chart, Stickers, Rubbing Plate, Crayons, Ribbon
My Backyard Golf – Hoops, Leaf, Pipe Cleaners, Stickers, Felt Buttons, Ball, Sticky Foam, Googly Eyes, Tubes
Explorer Magazine
This box is so much fun!  My son has had a blast putting the crafts together!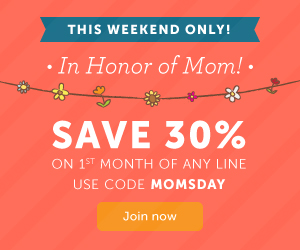 Kiwi Crate offers a range of subscription levels, all shipped for free:
Boxes are perfect for ages 3-7, and there's an option to add on supplies for a sibling for an additional $7.95 so there's no fighting! Each box is addressed to your child, so it's something special when that green box shows up on your porch!
There's usually enough supplies left over to supplement your craft bin. We've received scissors, markers, pastels, crayons and more!  I have whole boxes full of leftover craft supplies from Kiwi Crate!  That saves me money because I don't have to buy those at the store!  They also have a DIY Section on KiwiCrate.com, where you can find plans for other crafts to do with your little ones!
Right now, you can get 30% off your first month!  Just use the code SPRING30 at checkout.
Get your Kiwi Crate today at kiwicrate.com.