March 1st marks 6 years in the house!  Its gone by so fast!  It's time to check in on the Total Home Makeover Progress!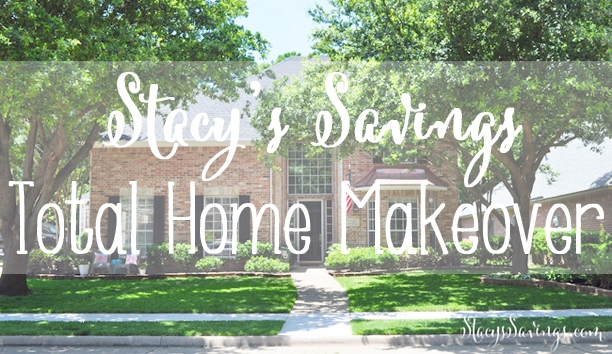 This last year was a HUGE year in the Total Home Makeover of the house formally known as The Oak Abode.  We had some MAJOR changes, and it feels like a totally new house!  There's still a lot left to do, but I can safely say that I think we are more than halfway done with the Total Home Makeover.
In case you missed seeing the Oak Abode before, here is what it looked like before we started anything.  And here is a recap of what all we got finished in Year One, Year Two, Year Three, Year Four & Year Five!
So let's check out everything that got updated/repaired in the last year!

In March, we completed a
mini master bedroom makeover
with a dramatic shiplap wall, can lighting, and a new ceiling fan!
We also added large, recessed outlets with USB ports to meet all of our bedside table electrical needs.  I love recessed outlets because they allow you to move your furniture right up to the baseboards.  It was a simple and easy project that only took about an hour to complete.
We planted our Spring Vegetable Garden.  To see how I built this awesome veggie garden with bunny gates in one weekend, click here.
I found a cleaning routine that really works!

We remodeled the kitchen & laundry room using IKEA Sektion Kitchen Cabinets and custom Doors & Drawerfronts.  Here's the play-by-play on this huge project starting with the
plans & budget
,
Week 3 Update
,
Week 9 Update
,
Week 13 Update
, and
Kitchen Reveal
!
We built a Farmhouse Style Custom Vent Hood that is a total showstopper in the kitchen!

And how could I forget the
Farmhouse Pantry
that went crazy on Pinterest!

Finally, the Laundry Room is also done, but the reveal post is not.  We're busy packing our 1st floor up so that our floors can get refinished/added to over Spring Break.  So I've been too busy completing some last minute projects and haven't had time to blog.  I hope to have the Laundry Room Reveal post up in late March, and I'll be sure to update it here.
Here's what's left of the Total Home Makeover To Do List:
Front Yard Landscaping/Hardscaping
Back Yard Landscaping/Hardscaping
Dining Room Remodel ~ Just about done!
Final Touches to Master Bathroom
Add Wood Floors to the Rest of the House & Refinish With Darker Stain – Happening next week!
Update Staircase & Railings
Replace Windows
Add Plantation Shutters/Shades
Case All Windows – Maybe a 2020 project?
Finish Attic to Media Room Conversion
Add Additional Windows
If you follow along with the Stacy's Savings Weekly Savings Challenge, that money that I save goes towards furnishings & house stuff too, which is in addition to our house projects savings account. This year, I'm going to use it for kitchen organization items and replacement of old kitchen stuff we got 17 years ago when we got married.
So that's the State of the House at year six.  We have a few items on our to do list for this year, but nothing like the last year.  We need to replenish our funds before any additional large projects can be done.  However, I have a couple of small updates that I'm excited to get started!  I'm also going to focus more on getting back to the Konmari Method, simplifying, and organizing our house this year.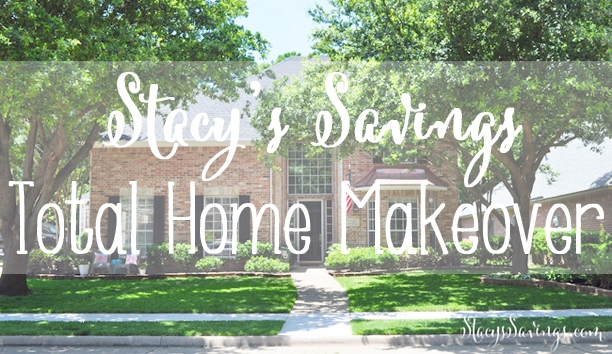 Check out all of the Stacy's Savings Total Home Makeover posts here!