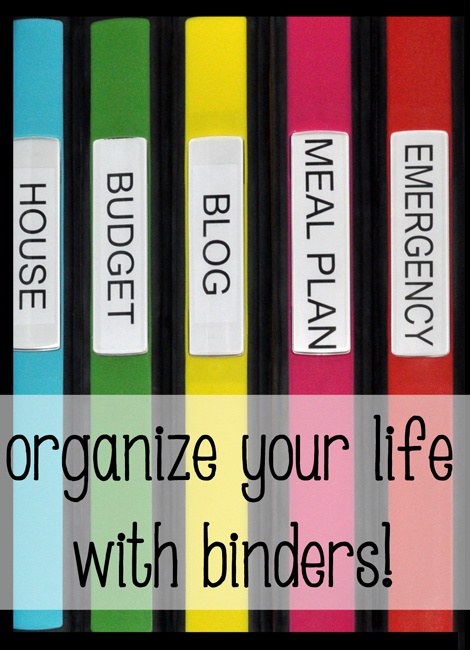 At the beginning of the year, people are always looking for more ways to get organized.  Organization is the key to living a stress-free life.  Knowing where everything is and what's supposed to be going on when takes all of the worry and wasted time out of your day.  Plus, saving time = saving money.
If you've been reading Stacy's Savings for a while, you know I organize my life with binders.  There are a lot of bloggers with their own versions of organizational binders, and many of them are great!  I have all of my binders separate so that I can concentrate on each big item I want organized individually.  Also, I like the smaller binders.  They come in more colors.
I'm still in the process of showing you guys all of my binders (yes I use more than just what I've published over the last few years), but here are the links to all of the ones I've showed you so far, in case you want to get started.  It's never too late to get started!
Each binder contains links for everything you need to build binders just like mine, including FREE printables!  The product links are affiliated, and I will get a very very tiny commission if you purchase through those links.  Any commissions I get go back into the blog for upkeep & giveaways for you guys!  Thanks for your support!
Do you use binders to stay organized?  Have you tried my printables?  How has that worked for you?  Do you have any suggestions for them or other binders that I should do?  I'm always open to new ideas & and I'm always changing how I use my binders – updates to come.  Tell us what you think in the comments!
Happy organizing!