Last week, I told you all about the wins and many losses of our first attempt at a veggie garden.  It was a fun hobby, and we learned a lot, but its time to try again with our Fall Garden!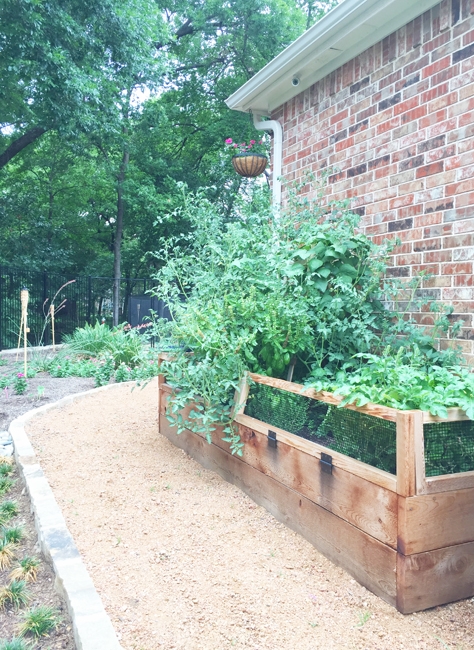 The Texas heat took its toll on our first veggie garden, and everything was overgrown and not producing.  Around the end of August, we decided it was time to clear out the raised garden bed we built last Spring, and replant for our Fall Garden.
After removing the overgrown tomato plants, we discovered that a few of the plants were ok to keep through the winter, specifically the bell pepper, jalapeño, and rosemary plants.
My Son and I took a quick trip to Lowe's, where they didn't have very many veggie plants.  Were we doing something wrong?  Were we too late?  I guess we'll find out!  Maybe we should plan to do this in early August next Summer.
We wanted to add some dirt and amend the soil to provide nutrients.  I picked up 2 bags of compost, one bag of manure, and a bag of Miracle Grow Raised Bed Soil.
The plants we chose for our Fall Garden include Roma tomatoes, cherry tomatoes, jalapeño, broccoli, cauliflower, basil, and cilantro.  We also picked up some green bean & arugula seeds.  We still had some carrot and lettuce seeds from the Spring, so we planted all of those.
The plants seem to be doing fine so far.  We'll see how it goes. I'm hoping we get more than a handful of cherry tomatoes this time!
Do you have any tips for a Fall Garden?  What are your favorite plants for the cooler weather?  Tell me in the comments!