March 1st marks 5 years in the house!  Its gone by so fast!  It's time to check in on the Total Home Makeover Progress!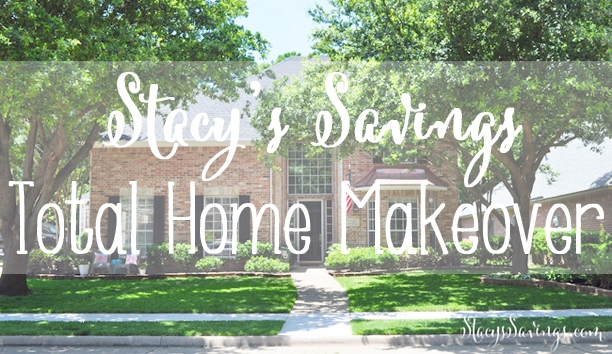 I was pretty on top of Home Makeover Posts this year!  I still have a few from years prior that I'm going to post this year, but that will give me something to post about while we're remodeling the kitchen and laundry room.  Yes, that's right.  The time has finally come for the biggest transformation yet!  Stay tuned!  I. CANNOT. WAIT!
Year 4 brought about the updating of the last ugly bathroom, and more Konmari-ing.  We also did some Phase 1 outside updates as well.
In case you missed seeing the Oak Abode before, here is what it looked like before we started anything.  And here is a recap of what all we got finished in Year One, Year Two, Year Three & Year Four!
So let's check out everything that got updated/repaired in Year Five!
We had the wall guys back out to give us some safe and wide pathways so that everyone in our family could access the different parts of the yard.  This was one of those projects that was small but instantly impacted our family in increased quality of life.
Sidenote – The Backyard wall & fence is something in the hopper to show you this year.  I'm waiting until it warms up, things are planted, and everything is green before posting it. You don't want to see dead and dormant plants right now.  Not a good look.
With the new pathways built, we planted a new shade garden on one side of the yard.
I finally built my vegetable garden that I'd been dreaming about.  It comes complete with Bunny Gates to keep out unwanted critters.  It did a great job!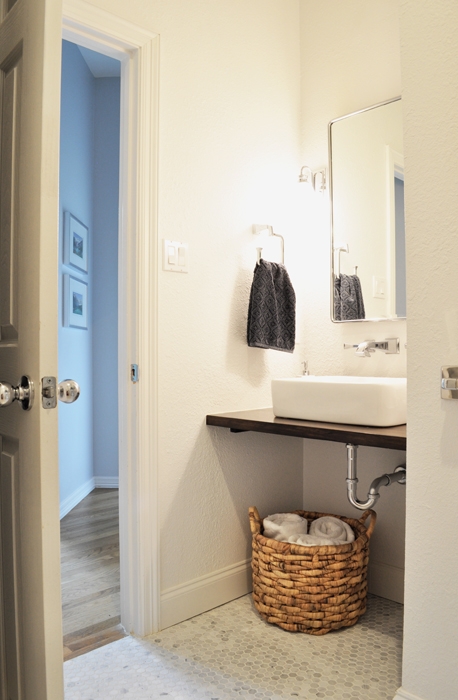 Finally, the biggest job we did in the last 12 months was the guest bathroom remodel.  This was the last ugly bathroom in our home, and now it is a beautiful and safe disability-friendly bathroom!
Here's what's left of the Total Home Makeover To Do List:
Front Yard Landscaping/Hardscaping
Back Yard Landscaping/Hardscaping
Dining Room Remodel
Kitchen Remodel
Laundry Room Remodel
Final Touches to Master Bathroom
Master Bedroom Updates
Add Wood Floors to the Rest of the House & Refinish With Darker Stain
Update Staircase & Railings
Replace Windows
Add Plantation Shutters/Shades
Case All Windows
Finish Attic to Media Room Conversion
Add Additional Windows
If you follow along with the Stacy's Savings Weekly Savings Challenge, that money that I save goes towards furnishings & house stuff too, which is in addition to our house projects savings account. This year, I'm going to use it for kitchen organization items and replacement of old kitchen stuff we got 17 years ago when we got married.
So that's the State of the House for the fifth year.  It will be warp speed this next year with the kitchen & laundry room remodel.  We might as well throw dining room remodel in there too, since there's just a few things to do that will update that room.  The kitchen a HUGE domino in this house.  Redoing the kitchen & laundry room also triggers the flooring job.  It's going to look completely different.  I'm so excited!
We were planning on starting the kitchen/laundry job in May, but after getting a few bids and slightly changing the design, its looking more like the Fall before we can start.  Have you ever remodeled your kitchen?  What tips do you have?  Tell me in the comments!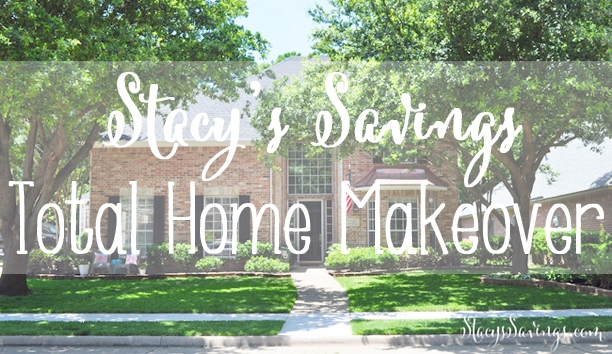 Check out all of the Stacy's Savings Total Home Makeover posts here!