March 1st marks 4 years in the house!  Its gone by so fast!  It's time to check in on the Total Home Makeover Progress!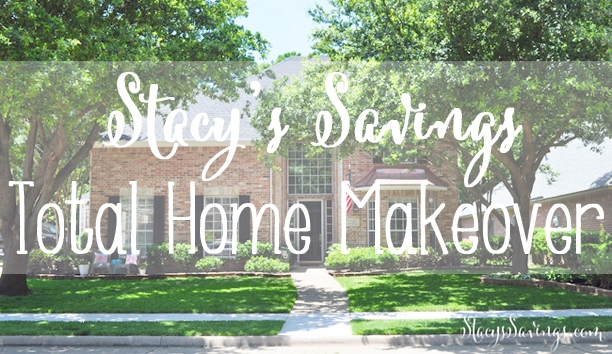 We still have some "More To Comes" after the items that we've done this year.   I'm still editing photos/taking photos/finishing final touches on projects.  Yes, some projects have been sitting unfinished. #badstacy
We didn't get a whole lot done on the house this past year.  We had a very busy schedule, and that limited us on what we could actually accomplish.
In case you missed seeing the Oak Abode before, here is what it looked like before we started anything.  And here is a recap of what all we got finished in Year One, Year Two & Year Three!
So let's check out everything that got updated/repaired in Year Four!
We finally finished the Master Closet by trimming out the base and the crown, wallpapering the vanity area, and decorating!
As always, Target suckered me in with their Spring Decor options, and I was finally able to somewhat finish the Entryway Decor.  Our home is so much more welcoming now!  I have a more detailed post coming, but for now, you'll have to settle for the IG shot.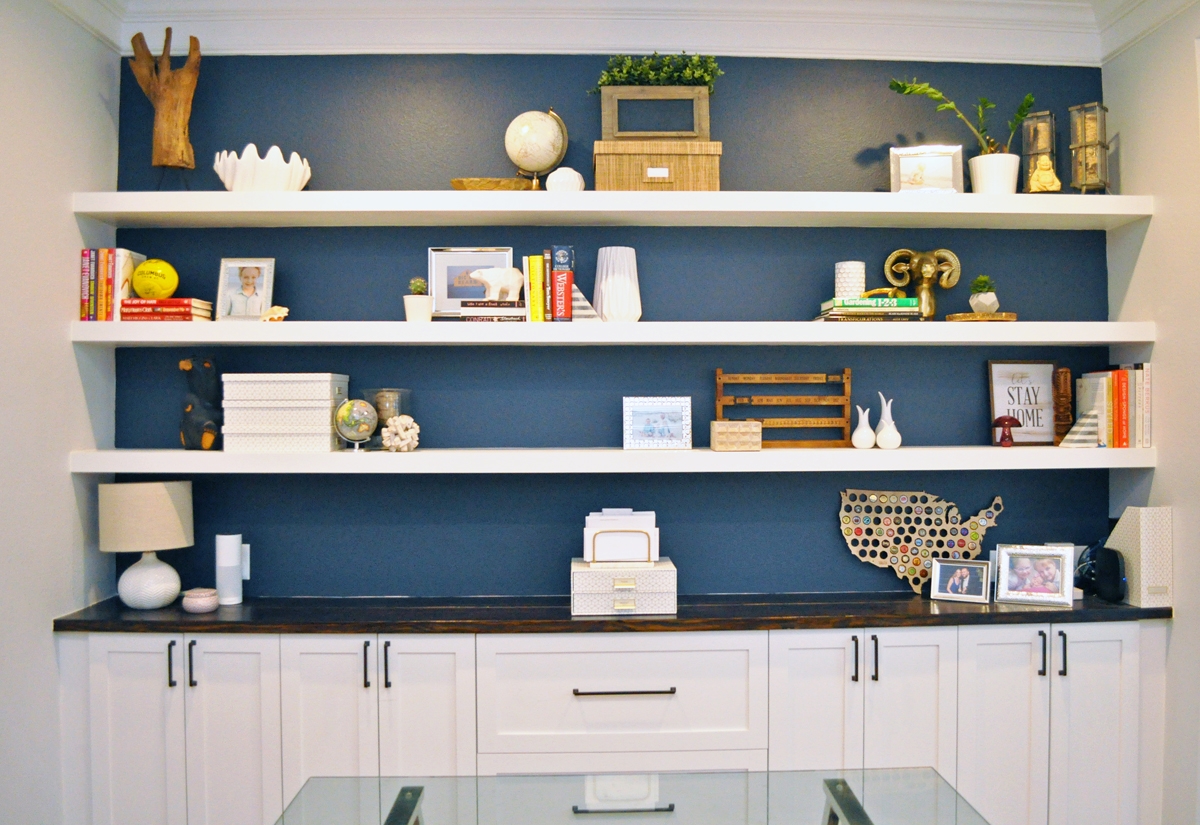 The only interior DIY project we finished this year was the Floating Shelves in Doug's Home Office.  We are so happy with how they turned out!
The biggest project of the 3rd year in the house was also the most expensive.  This is the one we've been saving for since we finished the Kid's Bathroom: We had to replace our entire retaining wall and Iron Fence ALL. AROUND. THREE. SIDES. OF. OUR. HOUSE. $$$$$$$$$$$  Y'all don't even want to know how much this cost.  It was insane.
This is a shot from the middle of the project, because its raining today and I can't go outside and take a finished version.  I've got a post coming talking all about it, but let's just say I could have had a fairly decent kitchen remodel for how much this project cost.
That's about it for this past year. Like I said, not much because our schedule was super crazy.  With the retaining wall/fence project behind us, we're full steam ahead saving for the kitchen/laundry room/dining room/flooring remodel.  It's going to take us a few years to save up for that behemoth.
I do have a few projects here and there to do, and you know I've already started remodeling the guest bathroom.
Here's what's left of the Total Home Makeover:
Front Yard Landscaping/Hardscaping
Back Yard Landscaping
Dining Room Remodel
Total Kitchen Remodel
Complete Laundry Room Remodel
Total Remodel of Guest Bathroom
Final Touches to Master Bathroom
Master Bedroom Updates
Add Wood Floors to the Rest of the House & Refinish With Dark Stain
Replace Windows
Add Plantation Shutters/Shades
Case All Windows
Finish Attic to Media Room Conversion
If you follow along with the Stacy's Savings Weekly Savings Challenge, that money that I save goes towards furnishings & house stuff too, which is in addition to our house projects savings account.
So that's the State of the House for the fourth year.  Its coming along, but we really hate that kitchen.  I'm hoping to be able to tackle that by the end of 2020.  We'll see how our savings goes.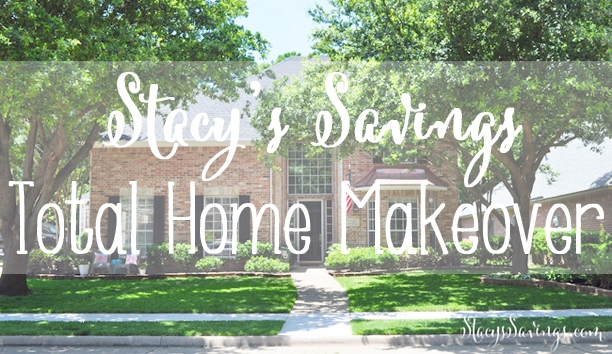 Check out all of the Stacy's Savings Total Home Makeover posts here!