Wow!  I can't believe we've already been in the house for a year!  Time flies!
We've done a ton to the house, and spent a ton of money, but it still feels like we've barely done anything.  Right now, we're trying to decide what to do next.  The dilemma is choosing between doing a bunch of small jobs or saving up to do one massive job that probably won't be saved for until sometime in 2016.  Or maybe a little of both.
One of the big problems with this house is that the Kitchen is a massive domino.  There are tons of little tiny jobs that we could do, but the choices hinge on what we do in the kitchen, and we're definitely not financially ready to do the kitchen.  What do I mean, exactly?  Well, we want to replace and add cabinets in different parts of the house, but they should match the kitchen.  We also want to replace countertops in the laundry room, guest bathroom, and add one in the new bar, but they should match what we choose for the kitchen.  We need to add wood floors to several rooms, but we also want to remove a wall when we do the kitchen, and then refinish and restain everything, so we should wait until we do the kitchen.  See?  Quite the dilemma.
The kitchen isn't even the one major job we're trying to decide if we should save for and do now!  We have a massive walk out attic over the garage that we want to turn into a media room.  That's the big project.  Part of me wants to do it now, because its something that we would enjoy and would enhance our lives.  Being frugal people, we don't go out to the movies, and we like to have friends over to watch sports.  The kids are getting older, and I would love to have a media room done while they still want to snuggle with me.
The other part of me is desperate to make some headway on the massive to do list that is the rest of the house.  I would love to get started on the formal living room to home office conversion.  I'm ready to redo the jack & jill bathroom upstairs, which will be 95% DIY.  I'm super excited about it, even though its going to be a ton of work.  I really want to get the new office going so I can redo the old one & turn it into a craft room.  I haven't been able to make any headway on my scrapbooks because all of my stuff is buried in a closet.  It's annoying.
Everyday I change my mind on what we should do in 2015.  Tell me what you think we should do by leaving a comment on this post!
So let's see exactly what all we got done in the first year!
In case you missed seeing the Oak Abode before, here is what it looked like before we started anything.
When we got the keys, we had about a week to get things done before the movers showed up.  We chose to have most of the interior of the house painted Benjamin Moore Bunny Gray.  All of the oak trim painted Benjamin Moore Decorators White.
We removed the massive built in entertainment unit in the Living Room.  Post to Come.
We replaced 13 interior doors & changed all of the doorknobs from brass to chrome.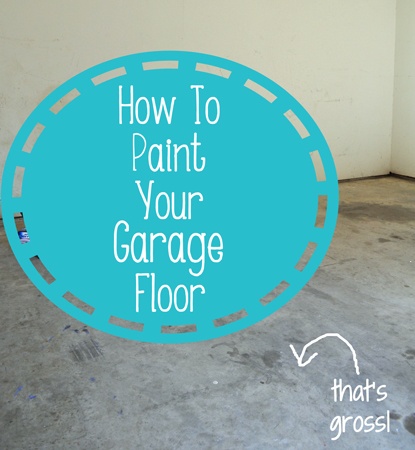 Doug and I used Rustoleum Garage Epoxy Kit to paint the garage floor.
We also added a ton of storage with Hanging Units and Rubbermaid's Fast Track System. Post to Come.
After we moved in, we got started on our bedrooms.
Our son's room was up first.  I wanted his room done to help with the transition of the move.  He needed a new custom closet organizational system, which I built in using an IKEA Billy Bookcase.  He also got new paint, blue doors and train storage.
Next was our room, which didn't get much more than new paint, loss of massive curtains, some new nightstands, and poufs. Post to Come.
Our Daughter's room got new paint and a fun pink ceiling.
April & May brought us some massive projects.  We did the HUGE Master Bathroom Remodel.
Doug and I freshened up the backyard landscaping and decor to make it more inviting.  We also had the pool resurfaced and re-tiled.  (Post to come.) Then, we took the summer off to enjoy our backyard space!  It was nice!
The cooler weather in the fall gave me time to work outside on fixing the front door & shutters.  We gave them all a nice coat of black paint to make them stand out. Post to come.
In December, we had the roof & gutters replaced due to the hail damage from the previous Spring. Post to come.

I gutted the closet under the stairs and added custom storage.
We got a new rug & installed curtains in the living room. Post to come.
We also added sheathing to the attic over the entryway and moved all of our storage stuff up there.  I didn't do a post on that.  We just nailed the boards into the ceiling joists and moved stuff.  It wasn't exciting.  What is exciting about it is that was the first step toward converting the walk-out attic to the media room, since all of that stuff was housed in that part of the attic.
That's a ton of work!  It was also a ton of money, but we were able to reduce the potential cost by taking on some of the work ourselves, like demoing the bathroom, some of the painting & landscaping.
There's so much left to do, that the list would be a mile long.  I've condensed it down to broad, general items for now.  As we start working on them, the posts for each room will have more detailed lists.
Here's what's left:
New Fence/Patio Remodel/Back Yard Landscaping
Formal Living Room Conversion to Home Office
Dining Room Remodel
New Light Fixtures & Recessed Lights
Furnish Entryway
Total Kitchen Remodel
Complete Laundry Room Remodel
Total Remodel of 2.5 Bathrooms
Custom Master Closet Built Ins
Final Touches to Master Bathroom
Add Wood Floors to the Rest of the House & Refinish With Dark Stain
Replace Windows
Add Plantation Shutters/Shades
Finish Attic to Media Room Conversion
I'm pretty confident that we can get some of this stuff done in 2015, even if we decide to go ahead and save for the big projects.  If you follow along with the Stacy's Savings Weekly Savings Challenge, that money that I save goes towards furnishings & house stuff too, which is in addition to our house projects savings account.  Right now, I've just about got enough for the new entry way & hallway light fixtures that I've picked out.  I think we'll also be able to cross off a bunch on the Front Yard Curb Appeal List this Spring.
So that's the State of the House for the first year.  It's been busy and expensive, but I really enjoy the things that we have done so far.  I mean, I wasn't putting a toe in that pool the way it was before.  Gross!
Maybe we'll win the lottery in 2015 and we can knock all of this stuff out and live happily ever after?  One can hope!
See what we did in Year Two, Year Three & Year Four!
Check out all of the Stacy's Savings Total Home Makeover posts here!